Client Project Brief
This project brief gathers the important details of each client project's production for toldright's marketing purposes, such as content for social channels, website case studies, sales materials and collateral.
Who we are
A new level of video production
Toldright was founded by media executives who recognized a shortage of accessible professional production resources in a world that runs on video.
Our mission is to help businesses communicate stories and ideas in a way that breaks through and captivates their audience.
We've grown a top-notch network of video talent & storytellers and made them available on-demand for businesses to create powerful and engaging content.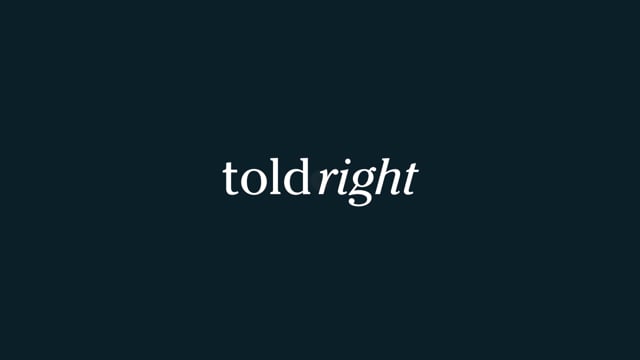 Meet our creators
The Neighborhood Experience
Access a community of 1,800+ top-tier creators and on-demand expertise you won't find anywhere else. Every member of the Neighborhood is an industry professional who we've either worked with personally or have a proven track record of quality, consistency, and efficient delivery.
Our Emmy Award-winning Neighborhood creators have produced the biggest events for the biggest media companies like ABC, Disney, ESPN, Super Bowl, Xerox, Netflix, and more.
OUR SOLUTIONS
A variety of solutions at your fingertips